Licensed Massage Therapists (LMTs)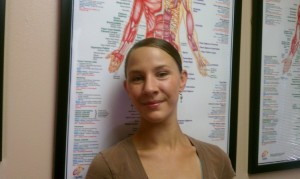 Jessica Lickness, LMT.
Jessica Lickness, LMT, began her journey into a holistic lifestyle more than a decade ago. She began searching for better ways to improve her health in mind, body and spirit. This inspired her to become a massage therapist. She attended Southeastern Institute in Charleston, SC in 2010 and became an Austin resident in 2011. Since becoming a therapist and assisting people with alleviating pain and discomfort, she has become even more determined to help as many people as possible. She firmly believes in the power of touch and how living a healthy lifestyle allows us to achieve total wellness. Jessica currently works with Rational Longevity Medicine & Wellness as the University of Texas Women's Track Rehab Therapist.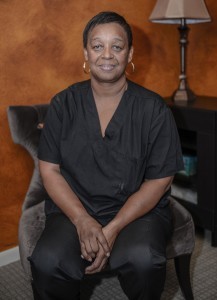 Joyce Cook, LMT,
Joyce Cook, LMT, has been a licensed massage therapist since 2008, She has been trained in many modalities as well as assisted teaching as an alumnus at Austin School of Massage. Her interests and experience in her practice include Zero Balancing, a modality base in the structure and energy of the skeletal system, Shiatsu, lymphatic drainage and clinical body work. She began working with patients in Longevity Wellness Group in 2009, prior to which she trained as a national physique competitor and maintained an independent practice. During that time she began producing  organic handmade spa products. Joyce has a passion for holistic bodywork and specializes each session to the needs of the client.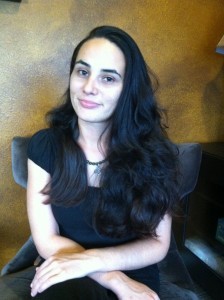 Michele Gassaway, LMT.
Michele Gassaway, LMT, is a massage therapist that focuses on utilizing resistance and assisted stretch techniques in conjunction with range of motion and myofascial release.  Her therapeutic style of massage, combined with a strong knowledge of trigger point and kinesiology, and neuromuscular therapy help encourage wellness goals.
Health Coach
TANDY GUTIERREZ is quickly gaining recognition as one of the nation's foremost pilates experts with workouts featured in SEVENTEEN, SELF, and ELLE Magazine and celebrity clients such as Sendhil Ramamurthy of USA Network's Covert Affairs and NBC's Heroes, Lucy Hale from ABC Family's Pretty Little Liars and Emmanuelle Chriqui from HBO's Entourage. Tandy's client list also includes professional athletes in the NFL, MLB, and the Iron Man Competition.
Tandy has appeared in workouts for ExerciseTV, on-demand via cable providers nation-wide and online. In addition to her Pilates mat and apparatus education, she has a background as an NSCA Certified Personal Trainer, specialty certifications in Budokon, Yoga Tune Up and Gravity Group. Basically, if it's movement, she's tried it. She loves to pull exercises from anywhere and everywhere in order to make a workout interesting and valid. She started practicing Pilates at the age of eighteen while getting her BFA in Theatre and Dance from Stephens College. She continues to verify that if you do Pilates, you can approach ANY other sports or fitness format and that the same is not true in reverse.
Her experience as a Lululemon Ambassador allowed her to share her work with the Los Angeles community through master classes, store events and appearances.  Her tenure as the Regional Pilates Manager for EQUINOX in Southern California allowed her to shape programming for the country's hottest fitness clubs and share her flavor of Pilates with hundreds of members and fellow instructors.
Find Tandy at www.pimpyourmat.com and https://www.facebook.com/pimpyourmat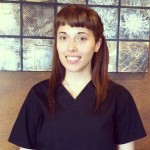 Rolfing
Jim Ruggiere holds a B.A. from Gannon University in Erie, Pa., and is a 1999 graduate of and certified by the Rolf Institute in Boulder, Co.   He studied Craniosacral Therapy with Rolfing legend Jim Asher at the Colorado Cranial Institute.  (Cranial work very subtly balances the bones of the cranium and the joints along with the viscera, and is an integral part of Jim's Rolfing technique.) He has practiced in Arizona and Nevada, and currently lives and practices in Austin, Tx.  Jim is also a licensed massage therapist in both Nevada and Texas.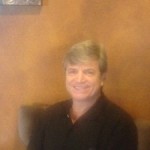 Office Manager
Rebecca Velarde is the first person you will meet as you walk through the doors. She looks forward to helping you with all of you scheduling and any other needs you might have. If you have any questions, Rebecca can help you, or direct you to the appropriate team member.